Love Kagawa
Hi all!
Nakagawa Masashichi Shoten Co., Ltd. of start of a business 1716 release a figure with the traditional toy of various parts of Japans a motif from the end of October.
Kaiyoudo which is famous for figure skating is in charge of the production.
8 kinds toys release it for the first, and the toy of 47 prifectures seems to be prepared in 2016!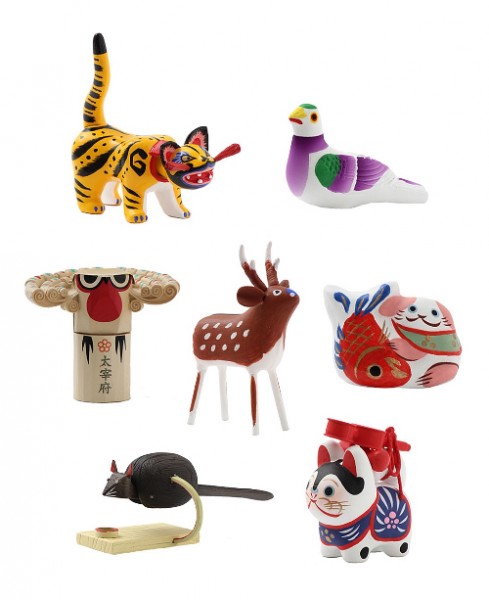 The first release is
*Hatobue(Pigeons whistle) /Aomori青森県「鳩笛」
*Komekui nezumi(Eating rice mouse) /Ishikawa石川県「米食い鼠」
*Inu hariko(Papier-mache dog) /Tokyo東京都「犬張子」
*Hariko shika(papier-mache deer) /Nara奈良県「張子鹿」
*Hariko tora(papier-mache tiger) /Shimane島根県「張子虎」
*Yomeiri ningyou(Marrige doll) /Kagawa香川県「嫁入り人形」
*Uso(Uso doll) /Fukuoka福岡県「うそ」
Marrige doll of Kagawa♡
Nakagawa Masashichi Shoten Co., Ltd.
WEB(EN):http://www.yu-nakagawa.co.jp/en/
Shop list: http://www.yu-nakagawa.co.jp/en/about.html
Have a goog weekend♡
eico