Hi all!
Dose your kids like a play house?
Japanese toy company "dinghy" released a sushi wood toy set.
You can make hand-shaped, roll, scattered sushi with the sushi toy set!
It's so cute, high quality and the toy set include wasabi, vinegar, soy sauce, ginger as well.
That is made in Japan!!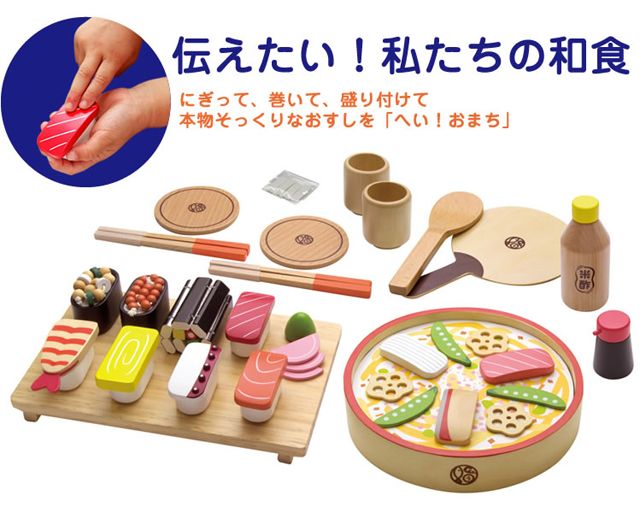 Authority: www.woodypuddy.com
The Japanese food more populer from included UNESCO's World Hearitage list.
Would you like to Sushi wood toy for Christmas gift to your kids?
And let's play a sushi shop with your kids, and take the communication!
WOODY PUDDY
Sushi Delax Set
http://www.woodypuddy.com/fs/woodypuddy/G05-1156
Have a nice life♡
eico