Hi all!
Do you know much about Japan?
I don't know much about Japan even I'm a Japanese…
Sometimes my other country friend tell me nice restaurant, good spot and more…I'm Japanese…
I want to learn more about Japan!
And I found a awesome website that a website introducing Japan.
The website introduce traditional and introduce subculture too so it's really interesting for me too!
Also every thing beautiful photos, so can be satisfied just to look at it.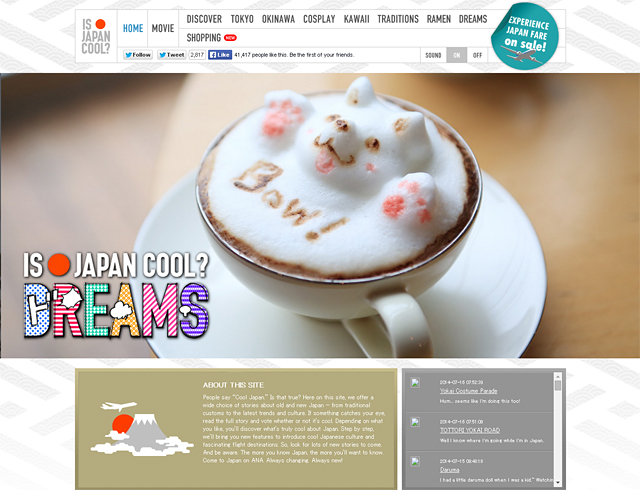 If you going to Japan or interesting Japan, let's learning in "IS JAPAN COOL?"!
IS JAPAN COOL?: https://www.ana-cooljapan.com/
Have a nice life♡
eico