Hi all!
I came? came back in Cainrs Australia.
Because I have some to do in Australia and I'll be for 2month.
Cairns is amazing season now!!
Nice weather, nice wind, nice temperature…
I wasted little time have lunch meeting with my friend and client at Le Crouton in Fresh water.
It was really interested meeting!
Also it was yummy sandwich!
Le Crouton baked french style bread, so it's good combination with ham and fresh vegs.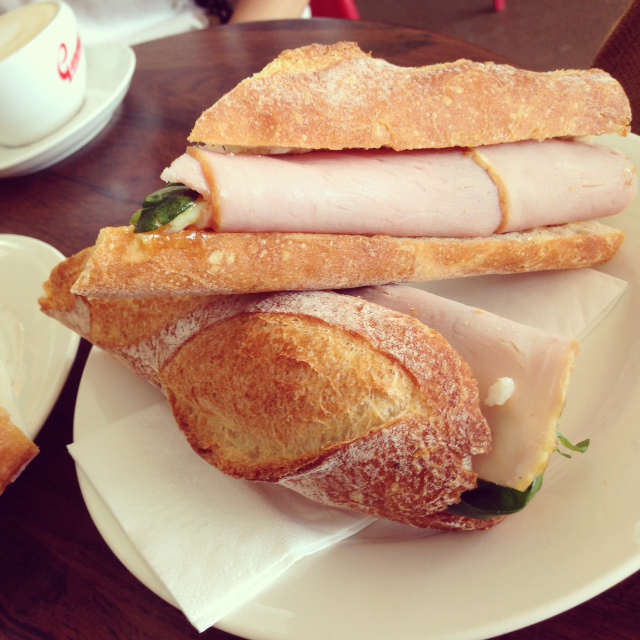 I wanna try other bread next time!
Le Crouton
Address: 227 Kamerunga Rd Freshwater, QLD 4870
Ph: 07 4058 2451
Open: 7:00am-4:00pm(Wednesday – Saturday)
   7:00am-1:00pm(Sunday)
Closed: Monday – Tuesday
Have a nice life♡
eico