Hi all!
I found really interesting web site!
That call "Cultural News" and in this web site information of the Japanese culture is updated mainly from Los Angeles.
For example, Japanese event, Japanese art museum and Japanese music live.
It be appealing in terms of content because it can know how a foreigner feels Japan.
If you living around Los Angeles and have interesting about Japan, please check "Cultural News".
You may have new discovery!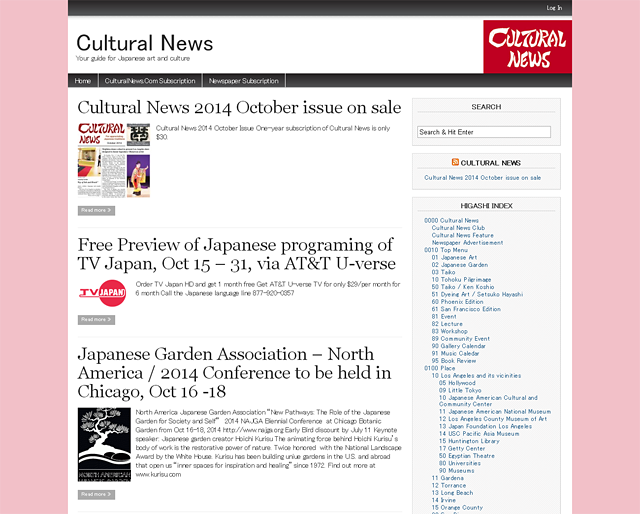 Cultural News
English: http://www.culturalnews.com/
Japanese: http://digest.culturalnews.com/
Have a nice life♡
eico