New release
Hi all!
New Furoshiki cloth release that a call "Dancing Peony" today!
A tree peony called the king of the variety of flowers is drawn on the front in this Furoshiki. And a tree peony which it is colorful and like a dancing, and edges in the a tree peony of the gold is gorgeous!

Dancing Peony Blue Furoshiki (L)

Dancing Peony White Furoshiki (L)

Dancing Peony Red Furoshiki (L)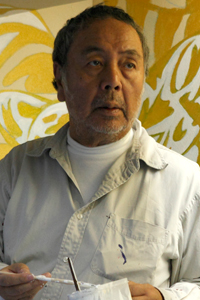 It's Hideki Kimura to have designed this Furoshiki.
He is Japanese artist and he begins to draw a art from 5 years old.
It's an artist with various careers including the producer of rock music as well as a art.
His art is dynamic and feels energy!
Hideki Kimura official website
http://www.ki-yan.com/
How about the gorgeous Furoshiki gift to your family, lover and friend?
Have a nice life♡
eico