List Price(Including Tax)
$94.00
Retail Price(Including Tax)
$94.00
Stock Status : In Stock
Size : 26.7 x 27.5inch (68cm x 70cm)
Material : Silk
Design by : mashu
Notes : Silk should be dry-cleaned, in most of the cases.
Parfect for gift and celebrate with happy design
It is design to resemble a large flower auspicious "Sho Chiku Bai"(Pine, Bamboo, Japanese plum).
The one that can be used in various celebrations regardless of wedding, and baby gifts etc. And the Furoshiki use 100% silk Tang chirimen(Tang crepe), moist and soft and shiny. It is a beautiful bright color silk Furoshiki.
*The shade of color can be slightly different from the picture since every computer monitor exhibits a different color scheme.
Best Seller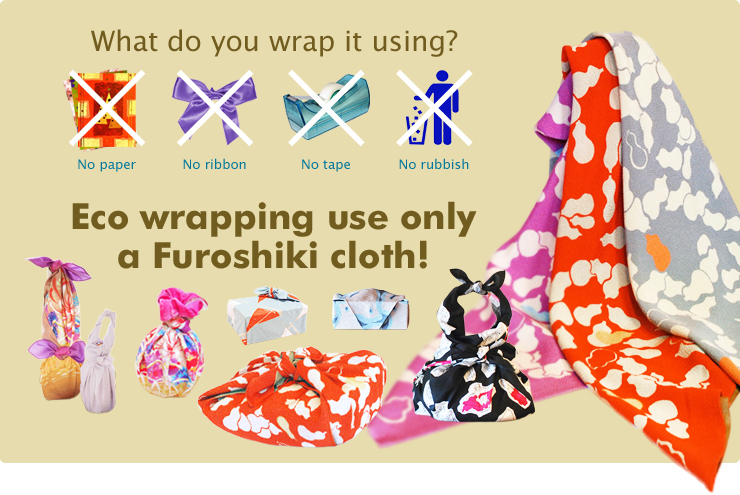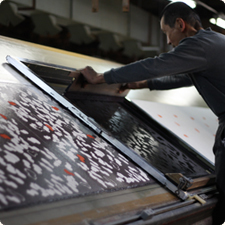 We offer a high quality furoshiki made politely one by one in Kyoto, Japan.
The materials which inherit the tradition from of old.
A craftsman of Kyoto finishes it by hand made one by one while selecting carefully, and using only a really good thing, and protecting traditional how to dye.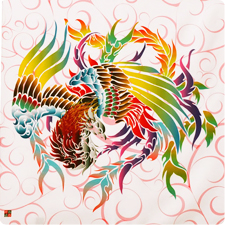 A lot of designs which artists dealt with from a classic design to an individual design.
There is the thing which the messages such as "celebrations", "happiness", "success", "season" in that, and it is one of the pleasure that choose by a use!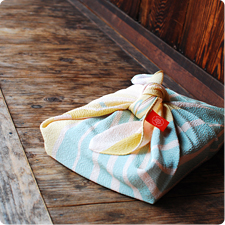 We consider it in environment and I send it by simple wrapping and use a beautiful Japanese paper a little.
We send the postcard with how to wrap as an illustration together. So you can write a message on this card and give with your gift.