Customer review
Thanx for introducing a wonderful way to wrap green.
The transaction was easy and quick. Delivery was prompt and the packaging was good.
I will shop here again.
Rising dragon -Nobori ryu- (S)
I love the beautiful design, the use of color and the boldness of the artwork. I will order from this vendor again.
female / United States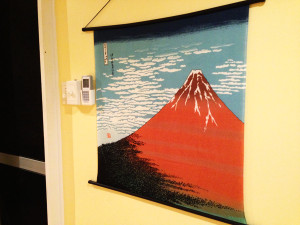 Thank you very much! Very well made and arrived quickly.
I heard Mt.Fuji of red color is good for economic fortune, so I hang the furoshiki in my living.
Thank you!

male/Australia